"Angelique" (car 1254)
Some pictures from when the Annexmaster first bought his car in 2001 (and digital camera, apparently)
appear on a separate page called first photos
And some older pictures of the ENGINE compartment for reference.
Also a page of reference views of UNDER THE CAR pictures
Miscellaneous pics of car 1254, the Annexmaster's car.
Scroll down for pics of my change of heater hoses.
April, 2005. The car gets some new running lights. These came from a swap meet and look like old ambulance spot lights. The bulbs were the same size as dual headlight bulbs, so I got some Halogen conversion insides, which included blue LED parking lights for shows. Pimp my Ride!!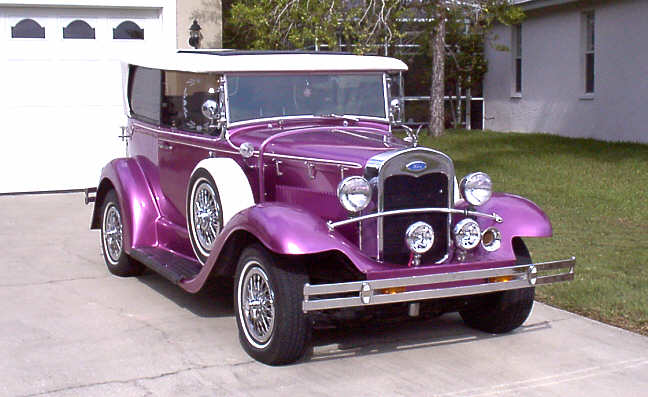 This series of photos were taken in April, 2004 on the Dunedin Causeway in Florida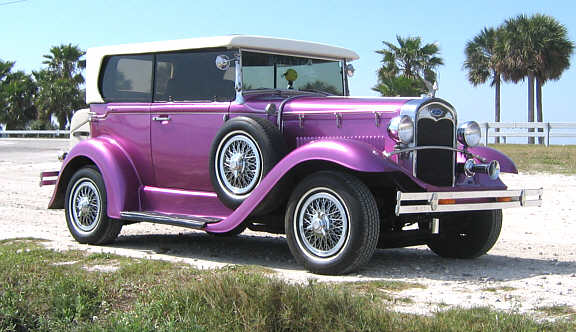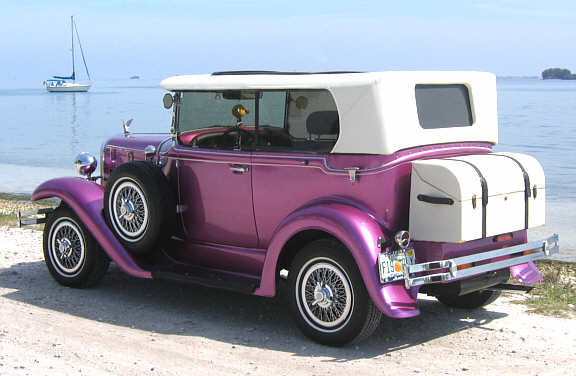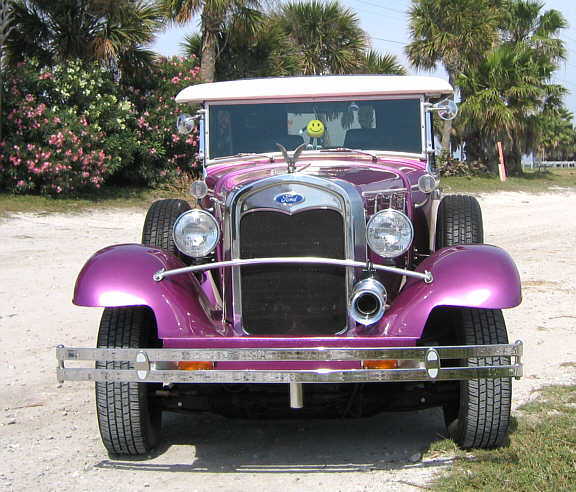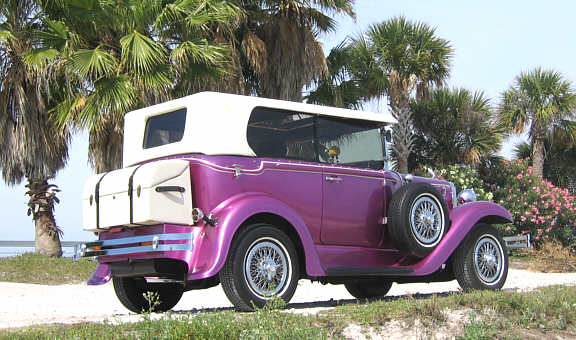 What the car MIGHT look like if I built a box and made it into a Woodie.
Different, for sure, but better? I decided NOT to try this.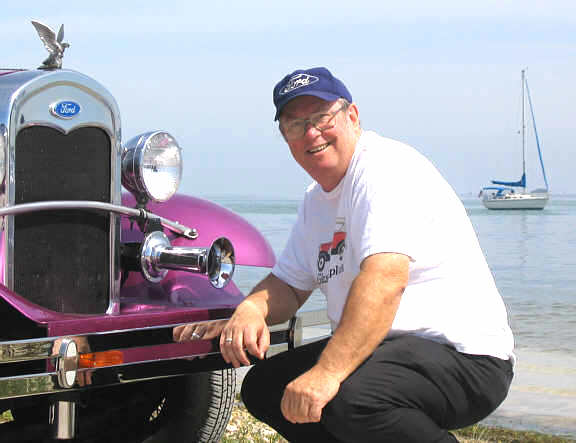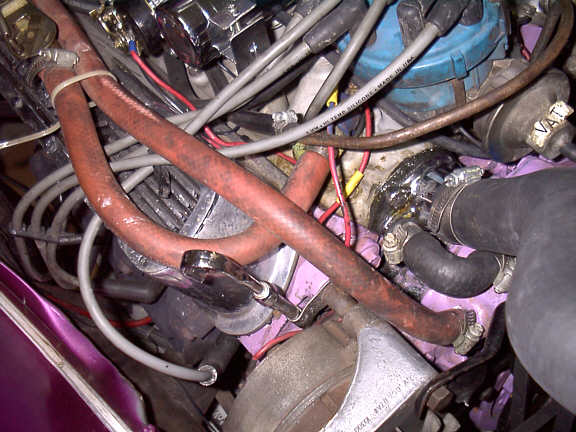 BEFORE
These old, red heater hoses have bothered me -- they are ugly and, they are fallen over and resting on the valve cover and just sloppy looking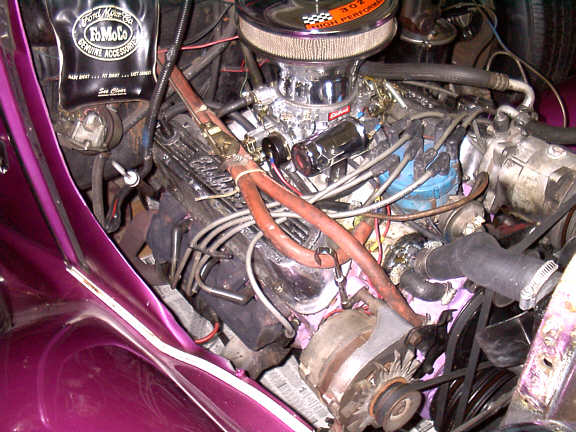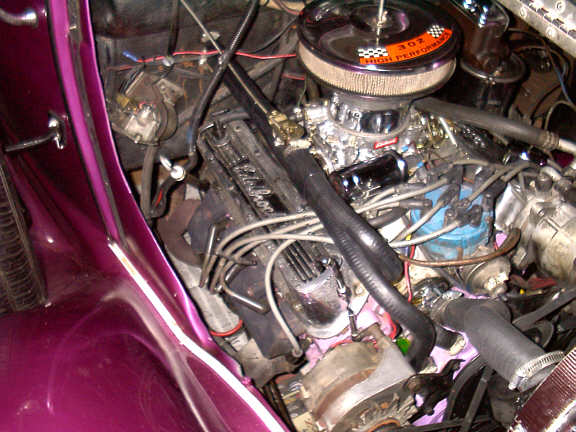 AFTER
This is with the installation of some hose that I got from eBay. It has a wire in it that makes it (more or less) stiff and able to hold its shape.

This wire is not completely round. On one side it is a bit oval to hold this heavy piece of wire which provides the stiffness. It also has a coiled wire inside for stiffness.
I had to buy 24 feet, which is enough for 3 cars+, so I am selling the leftovers in one or two lots. My cost (and yours) is a bit over $1 per foot plus postage.

The hose is new, and has some kind of vaseline-like protector on it, and I had to wash each piece with hot water and soap to get that off before installation. With the hose you get a copy of the instruction sheet, which mostly told how not to put the screw part of the clamp over the bump where the wire strenghener was.

email me if you are interested at GlassicAnnex@aol.com
Next project, organize the spark plug wires.