Glassic documents and correspondence
for the period 1966 to 1974.
Scroll down for documents from other cars
Contributed in 2006 by Alden Jewell, an Automobile Historian who lives in California.
Items in the grid just below here are also his, but scanned in in 2015
He has accumulated automobile literature for nearly 60 years and has a huge amount of Glassic literature in his collection. Thanks for sharing, Alden!
Response to a "request for info" in May, 1966.
(below)
click on the thumbnail, and then
again to expand the larger picture
even further. Back arrow gets you
back here.

An International Harvester document
MT0656dated 4/28/1966 explaining
warranty coverage, or lack there-of.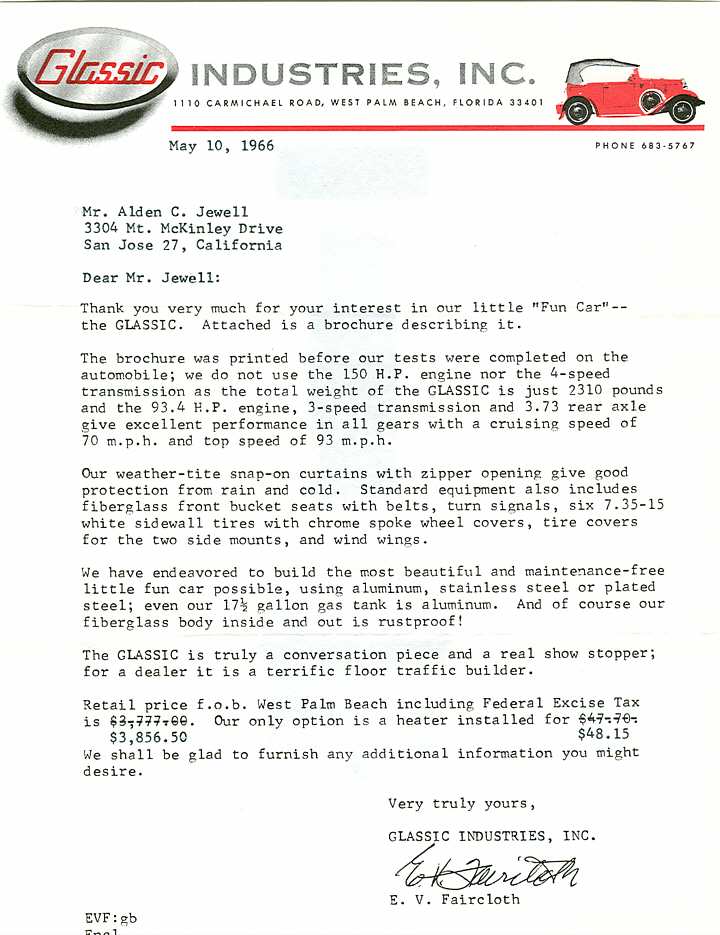 Special Thanks to David and Barbara Knepper (car # 420).
The car has been in the family since new. Here is a copy of their
1971 original bill of sale.
(below)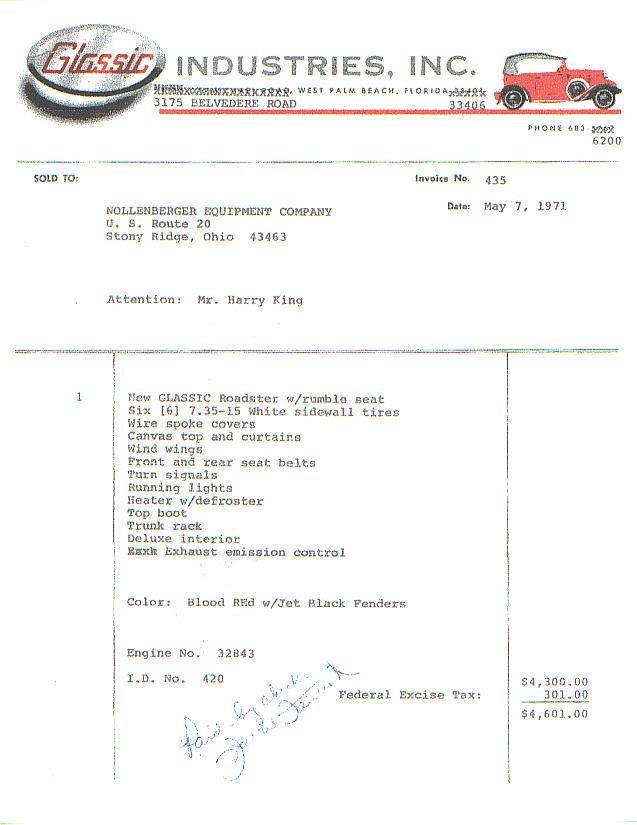 The original title to car 189, issued at the time it was sold new,
courtesy of Bill, who bought the car from the original owner in March, 2006
(below)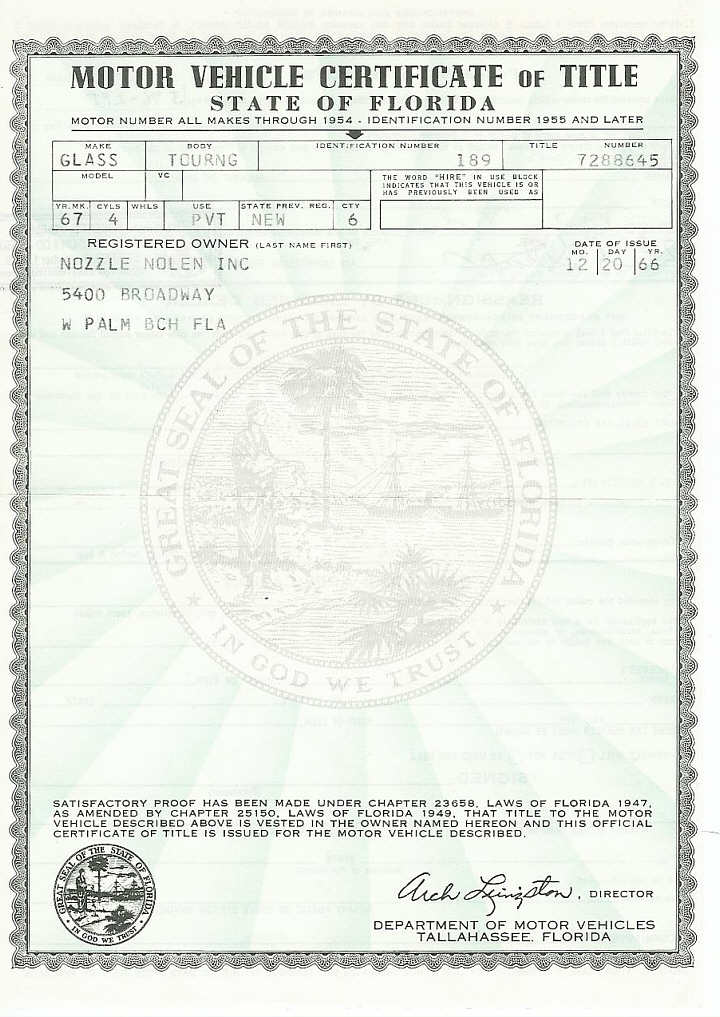 Contributed in 2006 by Alden Jewell, an Automobile Historian who lives in California.
Responses to a "request for info" from 1973 and 1975. By June of 1975
it appears that Glassic was no longer producing cars.
(below)